Gas-Insulated Switchgear (GIS) for rated voltages of 35kV, up to 4000A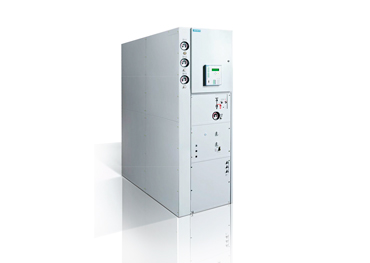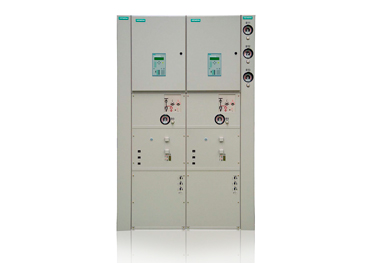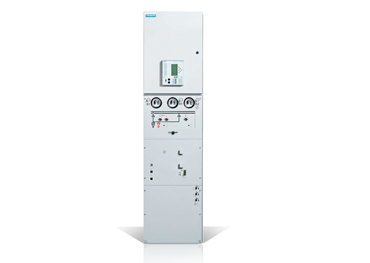 Fixed-mounted circuit-breaker switchgear 8DA and 8DB is indoor, factory-assembled, type-tested, single-pole metal-enclosed, SF6-insulated switchgear for rated voltages of 35 kV with metallic partitions for single-busbar and double-busbar applications, as well as for traction power supply systems. It is used in transformer and switching substations, e.g. in:
Power generation and emergency power supply installations
Cement industry
Metallurgy and rolling mills
Mining industry and processing
Petroleum industry and offshore installations
Diesel power plants.
Customer benefit features
Compact Design
Thanks to the use of SF6 insulation, compact dimensions are possible
SF6 is used solely as an interrupting (not arc-quenching) medium. Isolating distances are obtained exclusively by SF6, without any additional insulating material. Standard degree of protection IP 65 for all high-voltage parts of the primary circuit
Hermetically bolted, molded-case switchgear housings made of corrosion-resistant aluminum alloy
Replacement of the panel connection housings or the circuit-breaker possible without interrupting busbar operation, extension of double-busbar switchgear 8DB10 possible without interrupting operation and extension of single-busbar switchgear 8DA10 possible without interrupting operation in the shortest time possible.
Personal Safety
Safe-to-touch and hermetically sealed primary enclosure, live parts accomodated in the insulated and earthed metal housing
All high-voltage parts including the cable terminations, busbars and voltage transformers are metal-enclosed
Make-proof earthing by means of the vacuum circuit-breaker
Due to the system design, operation is only possible with closed switchgear enclosure
High resistance to internal arcs by logical mechanical interlocks and tested switchgear enclosure; the energy conversion in the case of an internal arc fault is minor thanks to the SF6 insulation and the shorter length of the arc, approximately only ⅓ of the converted energy of an arc in air insulation; hot gases produced by decomposition of insulating solid, liquid or gas by the action of the arc shall be driven and/or cooled and evacuated when an arc fault is produced, thus eliminating the risk of the housing gap.
Security of Operation
Bolted switchgear housings sealed for life, mounted in a single housing, made of corrosion-resistant aluminum alloy. The flanges at all module joints are equipped with high pressure O-ring seals to ensure high gastightness.
Three-position disconnector as busbar disconnector and feeder earthing switch (in case of short circuit too)
Cable connection with inside-cone plug-in system, or for connection of gas-insulated and solid-insulated bars
Wall-standing or free-standing arrangement
Maintenance-free vacuum circuit-breaker of 3AH type with up to 10,000 operating cycles (maintenance-free), or, as an option, up to 30,000 operating cycles (maintenance required)
Instrument transformers are current transformers. Feeder current transformers are mounted at the switchgear housing or at the panel connection housing if necessary. Busbar current transformers are mounted on the busbar. No separate metering panel required
Metal-enclosed, plug-in SF6 insulated inductive voltage transformers, mounted outside the switchgear housings and pluggable on the busbar.
Documentation