Gas-insulated Switchgear 8DJH type for rated voltages of 20/10(6) kV up to 630 A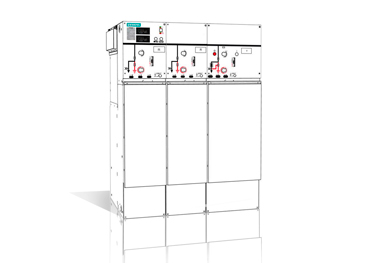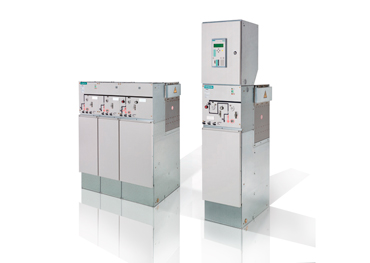 8DJH switchgear is factory-assembled, type-tested, 3-pole metal-enclosed single-busbar switchgear for indoor installation. Switchgear versions for outdoor installation or severe ambient conditions (according to customer specification) are available on request. 8DJH switchgear is used in public and industrial energy systems of the secondary distribution level, e.g. in
Local ring-main units, customer transfer substations and switching substations of power supply and public utilities
Open-cast mining facilities
Airports, high-rising buildings
Water and sewage treatment plants
Railway stations, underground railway stations
Petroleum industry
Chemistry and cement industry.
Customer benefit features
Modular Design
Individual panels and panel blocks can be lined up and extended at will – without gas work on site
Low-voltage compartment available in 3 overall heights, wiring to the panel via plug connectors.
Personal Safety
Safe-to-touch and hermetically sealed primary enclosure
HV HRC fuses and cable sealing ends are only accessible when outgoing feeders are earthed
Due to the system design, operation is only possible with closed switchgear enclosure
Logical mechanical interlocks prevent maloperation
Capacitive voltage detecting system to verify safe isolation from supply.
Security of Operation
Hermetically sealed primary enclosure independent of environmental effects (pollution, humidity and small animals)
Welded switchgear vessels, sealed for life
Maintenance-free in an indoor environment (IEC 62271-1 and VDE 0671-1)
Operating mechanisms of switching devices accessible outside the primary enclosure (switchgear vessel)
Mechanical position indicators integrated in the mimic diagram
Pressure relief downwards, or backwards and upwards (if required), through flexible pressure relief duct systems
Wall-standing or free-standing arrangement
Saves Money
Reduced operating costs during the service life ensured by:
No maintenance cycles
Independent of environmental effects (pollution, humidity and small animals)
Minimized space requirements (reduced building investments) due to compact design
Ready to use in no time
Documentation: