Low Voltage Switchboards up to 7000A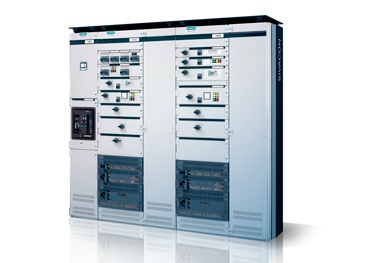 Maximum safety, modern design and high-tech have been perfectly merged, creating the efficient solution. The SIVACON S8 low-voltage switchboard sets new standards worldwide as universal and complete new generation switchgear for safe and simple power distribution up to 4000/7000A in utility and industrial buildings, as well as process industry. In addition to the various functions of staff and system protection, the new technological solutions of the switchgear open totally new areas of usage. SIVACON S8 can be used at all application levels in the low-voltage network:
Power center or secondary unit substation
Main switchboard or main distribution board
Circuit switching
Subdistribution board, motor control center, distribution board for installation devices, infrastructure objects or industrial use
Continuous processes, such as in chemistry or petroleum industry.
Customer benefit features
Verification of safety and quality for every switchboard, design verification performed by testing, its physical properties verified in the test area both for operating and fault situations
Maximum personal safety ensured by a test verification under arcing fault conditions
Modern design fit for the most up-to-date production facilities
Modular construction allows the switchboard to be optimally matched to any requirements of space, panel dimensions starting from 400x500 mm
The busbars can be positioned at either the top or the rear, thus providing a high level of flexibility
The universal mounting design allows combining various mounting designs in one cubicle as a cost-efficient solution for different requirements
Different mounting designs can be combined in one cubicle with ease. The flexible modules allow for the simple exchange or addition of functional units
Variable cable and busbar connection (rear, back or top)
Easy access to the energy management systems.
Документация: